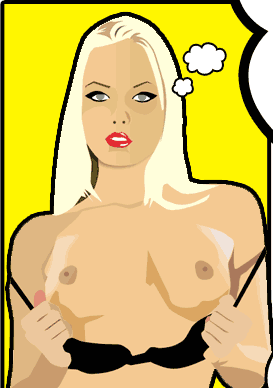 0909 860 7840
These Filthy Sluts Just Can't get enough Cock! They are so horny it's bordering on a medical condition!
0909 860 7966
Hand Picked by me! These Bitches have been chosen for their Extremely Filthy Perverse Minds,
0909 860 7656
If you like putting girls over your knee and Spanking them, then I've got girls for you. Hear them yelp, shout and scream as you spank them with your hand or Spanking tool!
0909 860 7617
Do you need something that little bit stronger? Then this Hardcore service is for you! Hardcore anal fucking, pussy pummeling and filthy squirting.
0909 860 7637
My Older Women have been round the block a few times and know exactly what turns you guys on. Suck their saggy tits!
0909 860 7872
My Experienced Women are expert phone sex sluts! They give the best head and fuck with expert skill.
0909 860 7849
My Older Wives have been married for so long and they need you to give them the fucking they crave and deserve!
0909 860 7680
Fancy some Granny Fanny? Wanna fuck some tired old loose flaps! These Grannies need young hard cocks and they need them now.
0909 860 7626
Would you like to be a baby all over again? Whatever you like to do as an Adult Baby you can tell nanny and she will do her best to please baby!
0909 860 7983
Do you like women who Smoke? My Smoking Specialists are here to satisfy, so don't delay.
0909 860 7692
Try out my Pissing Experts! Be their Human Toilet! Drink Amber Gold from their Precious Pussy. Warm and smelly thrills and warm and smelly spills!
0909 860 7988
Feel the full weight of one of my Big Women smothering your face or on top riding your throbbing hard cock.
0909 860 7949
I've got Asian sluts and Oriental Cuties on my books who are waiting for your phone sex call right now. Hear these slags fuck themselves with their favourite sex toys.
0909 860 7646
Once you've gone Black, you won't go back! My Horny Black Bitches love nothing more than frigging their fanny flaps 'till they drip with pleasure juice!
0909 860 7892
My Lady Boys have a special package instore for you! Can you handle it?
0909 860 7663
Imagine them soft moist Blow Job Lips wrapped around your throbbing cock, her tongue stimulating your helmet and shaft as she sucks you dry.

0909 860 7887
If you have any Fetish desire then this is the service for you. Explore your desires!
0909 860 7657
Serve my strict mistresses and obey their orders. Do you want to be tied up and used as their Human Sex Toy?
0909 860 7994
My Foot Fetish girls can satisfy your love of feet. Spunk all over their toes and High Heels.
0909 860 7665
Get ready to fuck them in their horny outfits. Hear the creak of tight rubber as they flinch with pleasure while they orgasm.
0909 860 7930
My Just Legal babes are such filthy bitches. Ram your cock between their tight cunt lips!
0909 860 7820
Maybe you can show them what a real cock feels like and turn them on to guys too!
0909 860 7912
My Younger Wives haven't been married for that long and already they're starting to stray. Wherever you decide to stick it they'll be grateful.
0909 860 7919
My Outdoor girls like open spaces and the feel of a breeze when fucking! Beach fuck fantasy, shag in the dales or on a hillside it's up to you!
0909 860 7918
If you like Submissive Sluts then you've hit the jackpot. My timid yet filthy bitches love to be restrained, fucked, spanked and used!
0909 860 7830
If you're in to Voyeurism then this service is for you! My girls love playing with themsleves when they think someone might be watching and getting off on it.
0909 860 7834
My Sympathetic Women understand how tough and stressful life can be and are very willing to help you relieve that stress leaving you with a very happy ending!
0909 860 7842
I Have Upper class women who're ready and waiting to fuck your brains out. They might appear prim and proper but behind closed doors they are filthy little phone sluts,.
0909 860 7650
Real Housewives at home, lonely and very horny, sexually frustrated due to their husbands absence!
0909 860 7971
Spunk on their Big Tits, slide between them and cum in their face. Watch their tits bounce and sway as they ride your hard cock!
0909 860 7802
Hello Knicker lovers! Wanna sniff some lace knickers, cotton panties or filthy thongs, live that Knicker Lover dream!
0909 860 7843
These Horny Sluts just love taking it deep up the Arse. Kick the brown door in and paint it white on the way out!
Calls are recorded and cost 36p per minute plus 'Access Charge'. Callers must be 18+ and have the bill payers permission. We may send free promotional SMS. Send STOP to 89077 to opt out. LL99 Ltd. BM Box 8027, London, WC1N 3XX. Customer Careline: 0208 114 2016.
Privacy notice